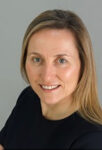 Helen Ryan has over 25 years of experience in the medical device industry including as Chief Executive Officer of Creganna Medical and Product Development and Research roles at Medtronic and Covidien. She has demonstrated the ability to scale, including acquiring and integrating companies, establishing strategic joint ventures, and raising debt and equity financing. During her time as CEO of Creganna Medical, the company grew five-fold, to become the largest indigenous medical device company.
Helen has a Bachelor of Engineering from NUI Galway, a master's in Project Management from UL, and has completed a Senior Executive Programme at Stanford University. Helen has received an honorary Doctorate from NUIG, a Life Fellowship from IMI, and is a fellow of the Institute of Engineers of Ireland and a member of the Irish Academy of Engineers.
Seamus Kavanagh is a medical device executive currently heading up Corporate Development for a Global Medical Device company and resides in the USA. In this role, he is responsible for all M&A activity which includes the acquisition and divestment of companies, product lines, and technologies. Previously he held roles in R&D, New Product Development, and Marketing.
Seamus holds a BSc, PhD, and MBA from the National University of Ireland, Galway, and is a board member of the US-based University Foundation. He is also a board member of a dental insurance company and a wound-care management company. He also holds multiple patents for medical devices.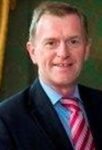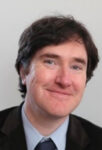 Martin O'Donnell is a Professor of Neurovascular Medicine at NUI Galway, and a Consultant Physician at University Hospital Galway, Ireland. Graduated from University College Cork, he trained in Geriatric and Stroke medicine in Ireland, McMaster University (Canada) and Stanford University (US) and completed a PhD with the Department of Clinical Epidemiology and Biostatistics, McMaster University. He has extensive experience in clinical trials and international epidemiological studies in cardiovascular disease. He was Director of HRB-Clinical Research Facility Galway from 2012 to 2020 and developed a clinical trial unit for early phase clinical trials, including medical devices. He has published widely in high-impact journals, an H-index of 72 (Scopus), and held an ERC award (2014-2020).
Shashi Upadhyay is currently GM/VP at Google. He was the EVP products at Dunn & Bradstreet (D&B) and a member of a leadership team that took the company public in 2019. Shashi was the founder and CEO of Lattice Engines, an AI company – acquired by D&B in 2019. Shashi did his undergraduate at IIT in India and PhD at Cornell University. He was a partner at McKinsey and is a strategic advisor and investor in several companies including Vectice, Stylus, Aviso, Provus.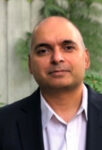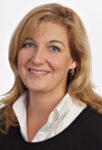 Laura Cochrane is the Director of Scientific Operations and Technical Support and Senior Director of Medical Counter Measures in the biotechnology and biodefence industry. Laura has expertise in defence, logistics, and strategic planning for protection against CBRN agents