Connecting
Science & Nature
Connecting
Science & Nature
Aquila Bioscience is based in the heart of the medical device technology sector in Galway Ireland.
Aquila was founded in 2012 at the National University of Ireland, Galway, by Lokesh Joshi, Stokes Professor of Glycoscience. We have developed revolutionary decontamination technology in collaboration with the Czech University of Defence and Defence Forces Ireland, that protects against harmful pathogens and other viral infections like coronavirus.
We have successfully applied this technology and launched the first Aquila Bioscience product, "ABD Device". It is free from alcohol and toxic chemicals, and is a biodegradable Class I device that safely captures, removes and neutralizes harmful pathogens and viral infections like coronavirus from the skin and surfaces.
Our experienced R&D team bring together a range of science disciplines, bridging Glycobiology, Immunology, Microbiology, biochemistry and analytical chemistry.
Using nature's solutions to develop technologically-advanced and environmentally-friendly products to improve the world's health
Respect / Sustainability​: Have a deep respect for each other and the world we live in
Integrity: Always try to do the right thing
Excellence​: Strive to be the best we can possibly be
Aquila Bioscience is selected for EIC Accelerator Funding
1st ABD produced by Aquila
European Union SME-Phase 2 Application in process to develop ABD technology
European Union SME-Phase 1 award to develop Glyco-DeCon technology
European Defence Agency for decontaminating bacteria and bacterial toxins
Founded
Founded by Lokesh Joshi in the National University of Ireland, Galway (NUIG)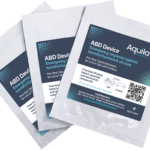 1st ABD delivered to customer
CEO & Aquila team appointed
UK Patent filed-Device and Method for Decontamination / disinfection
Partnership in PATHSENSE ITN focused on foodborne pathogens
European Union project on bacterial detection in water
Aquila Bioscience is selected for EIC Accelerator Funding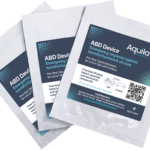 1st ABD delivered to customer
1st ABD produced by Aquila
CEO & Aquila team appointed
European Union SME-Phase 2 Application in process to develop ABD technology
UK Patent filed-Device and Method for Decontamination / disinfection
European Union SME-Phase 1 award to develop Glyco-DeCon technology
Partnership in PATHSENSE ITN focused on foodborne pathogens
European Defence Agency for decontaminating bacteria and bacterial toxins
European Union project on bacterial detection in water
Founded
Founded by Lokesh Joshi in the National University of Ireland, Galway (NUIG)
Science Team
Prof. Lokesh Joshi – Founder
Dr. Marta Utratna – R&D

Dr Ciarán Duffy – Research and Innovation Funding
Commercial Team
Patrick Flanagan – Commercialisation
John Martyn – Regulatory & QA
Services Team
Niall Mooney – Finance
Gillian Knight – Human Resources